Original post by Marquita Brown, Profound Ladies
There's no denying the difficulty Black students and teachers face while navigating the coronavirus pandemic and systemic racism that disproportionately burden or claim their lives.
One thing that can help, at least at school, is creating trauma-informed, antiracist classrooms and spaces to mitigate the educational disparities that have worsened for Black students during the past year, some Black educators say. 
And while there is some discussion of the obstacles Black teachers face, there does not seem to be enough, said Keiyonna Dubashi, a longtime educator, Teach For America staff member, and founder of Profound Ladies, a North Carolina-based nonprofit organization.
"Our kids are definitely having challenges. Our families are having challenges too," she said. "This is a traumatic time to live through."
To help teachers discuss and process that trauma, Profound Ladies and partner organization Profound Gentlemen provide teachers—particularly Black ones—professional development and other support.
In classrooms, Black teachers also are fostering difficult conversations about world events and stepping up efforts to help students and families with needs such as food and internet access that would inhibit academic engagement.
That's all part of the reality that, about a year after the first U.S. cases of COVID-19 were detected, schools across the country still are grappling with how to maintain relationships with students and families and support them even when they can't gather in the same spaces.
Longstanding inequities such as the digital divide and quality of instruction have persisted, particularly for Black students and other students of color. 
Falling behind now could affect students not only for the rest of their academic careers but also their lives.
Teachers and administrators need to be able to identify systemic barriers that are working against families, Dubashi said.
To better serve their students, educators need to understand the historical context behind longstanding disparities, and they need to be aware of their own biases, she said.
Otherwise, she said, it's easy for educators to think that students and families don't care about education. But "they're doing the very best with what they have."
Finding Balance and Encouraging Empathy Amid the Pandemic
Sufficient technology was one of the most obvious things many students lacked when schools pivoted to full-time remote learning. The homework gap predates COVID-19, but school and district leaders had to scramble to secure tools such as computers and hotspots for students and teachers who needed them for online classes.
The digital divide did eventually narrow, falling from a high of 42 percent to about 31 percent in the fall, according to a recently released report from the UCLA Center for Neighborhood Knowledge. But, the researchers found, significant racial inequities remained.
In the fall semester, Black and Latinx students were 1.3 to 1.4 times more likely to have limited accessibility than their non-Latinx white peers, according to the report.
That disparity is even more pronounced among low-income households, "with more than 2 in 5 having only limited access to a computer or the internet," the report notes. 
At KIPP Voyage Academy for Girls in Houston, Texas, school leaders initially confirmed the need for computers and hotspots for remote learning by sending surveys to parents and families of the students enrolled.
They have continued that effort, sending surveys almost weekly, Principal Fabeah Newton (Houston '11) said. 
Are you OK, they typically ask. What can we do? What do you need?
"If we didn't have a number that worked, we emailed. If we couldn't email them, we would go to their house," Newton said. Some teachers dropped off food for families if it was needed.
"At the end of the day, if our kids don't have what they need in terms of the internet, in terms of food, in terms of even financial support, then they're not going to learn."
Aside from technology, other disparities that have emerged or worsened during the pandemic include chronic absenteeism, academic failure rates for students, and declining college enrollment.
"What are we really measuring? I cannot understand districts that are still insisting on testing during this time and setting benchmarks," Dubashi said. "The only thing that we're going to collect out of this is a measure of how much more of a gap, a lack of opportunity, exists for our kids. There's something about the testing of kids that just seems so racist in its implementation. Yet I hear it over and over again: Kids still are expected to take tests and perform in the middle of all of this. I just can't wrap my head around that."
"Why are we not having more conversations around canceling that? It just doesn't seem culturally responsive."
Newton has had conversations with her manager and others about how to be as flexible and innovative as possible during this time. "We're not going to get to every single lesson," she said. "How can we just go deeper into certain texts or standards as opposed to being like, 'This is the curriculum. Do the whole curriculum.'"
Such demands would be difficult for students, especially if they already are dealing with other academic gaps as well as emotional and financial struggles, Newton said. "Balancing all of that is just a lot right now."
"We have to keep the human first above everything if we're going to make it through this at all."
Fabeah Adu-Oppong Newton
School Leader, KIPP Voyage Academy for Girls
Houston Corps Member 2011
Taking a Human-First Approach to Leadership
The balancing is not limited to the classrooms and curricula. 
The year was also marked by widespread protests of police brutality, particularly the killings of George Floyd and Breonna Taylor as well as the shooting of Jacob Blake, a Black man in Kenosha, Wisconsin, who is now partially paralyzed. Voyage Academy shut down for two days to focus on equity teaching in the aftermath of police shooting Blake, Newton said. Teachers pitched topics about equity and race and engaged students in conversation.
Another example is the Jan. 6 insurrection in the U.S. Capitol. 
Culturally responsive leadership is not shying away from those events, Newton said. Teachers at her school made time to talk through the incidents with students, ensuring they had a space to discuss what had happened. That approach also was a way to reinforce the community the school had built around social justice work.
"I know that taking those two days took away from academic learning time," Newton said. But "I also believe our kids needed that as well to know that we don't just stop when everyone stops."
With culturally responsive leadership, teachers provide students space to discuss events in the broader community that may have an impact on them and where they can "show up and be themselves," she said.
The world can be tough, but "we have strategies, and we have thoughts around what we can do as a community to make better—at least in the four walls of Voyage. When you leave here, you at least have an idea of who you could show up as in the world even if it's not the way you're 'supposed' to show up in the world."
It's important to see teachers and students as people first, Newton said. In a data-focused environment, it's easy to get caught up in whether the schools are meeting goals and hitting other set targets, she said.
"We have to keep in mind that our teachers are also going through this pandemic. How are we supporting them? How are we also supporting our parents who are going through this pandemic?
"Yes, maybe a kid hasn't logged in all week. Do we know why? Do we understand what's happening with that family, what's going on? What struggles are they having? Have we taken the time to just stop and listen to them?"
There are similar questions about teachers and what's happening in their lives. Newton said some teachers at the school whose parents have had COVID-19 and, fortunately, survived. Others have lost close family members.
"Keeping that in mind, we have to keep the human first above everything if we're going to make it through this at all."
Learning Lessons From Black Experiences
Black educators also have simple advice for navigating the pandemic while mitigating the loss of educational ground: listen and learn.
New Orleans has the potential to be a model of what unapologetically Black education and support can look like, said Adrinda Kelly, executive director of BE NOLA, a nonprofit organization that works primarily with leaders of Black-governed and Black-led schools in the city.
New Orleans has one of the largest Black populations of a U.S. city and is renowned for its rich culture. It's also one of the "last kinds of places that really have a language of their own and a movement of their own in the way that they relate to each other, in the way that they learn, and all of the cultural influences—food, everything," said Stevona Elem Rogers, director of programming partnerships for BE NOLA. In such a unique setting, outside of education, "you can find spaces that are vastly untapped by white gaze," she said.
Rebuilding and rebounding from the devastation of Hurricane Katrina, which battered the city in 2005, also informs how many New Orleanians endure the pandemic.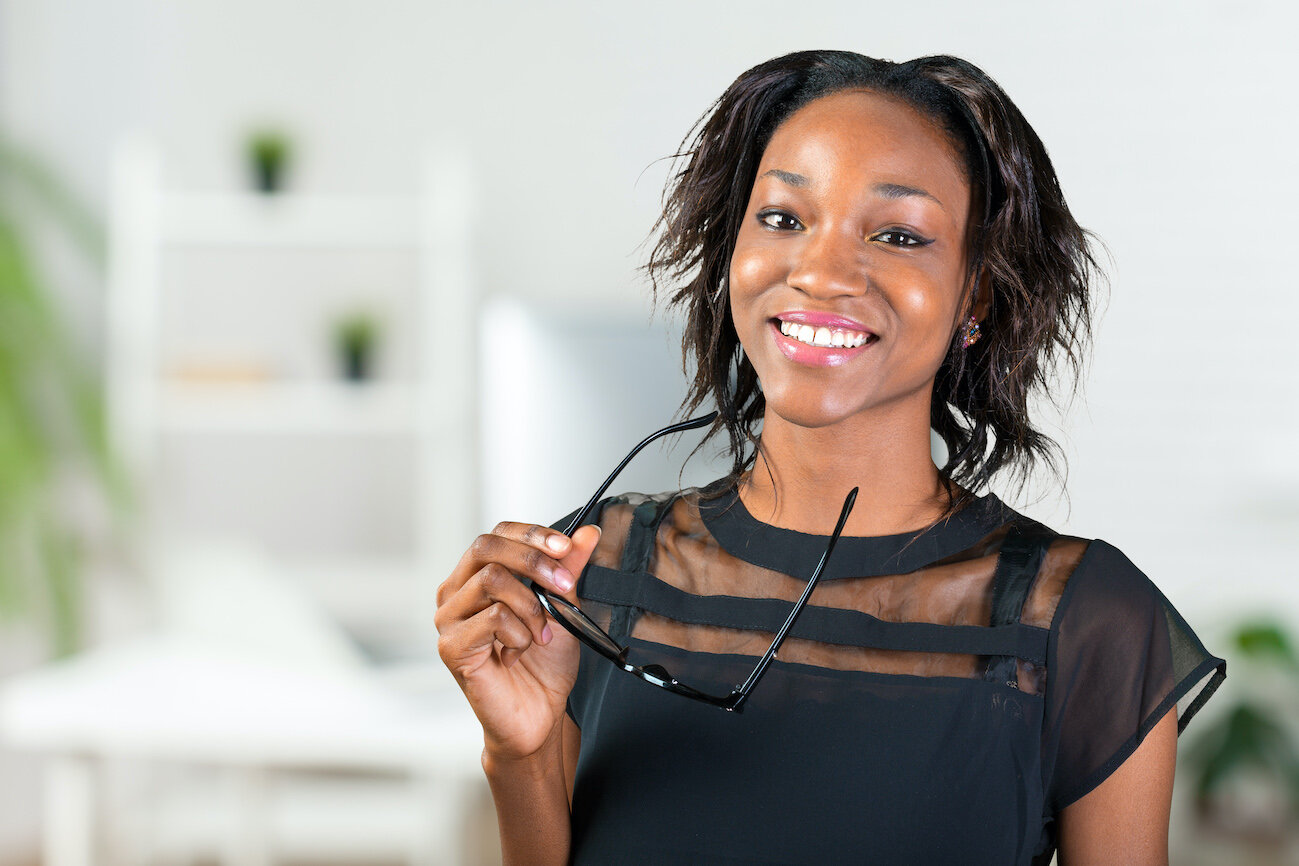 "We have just been through the storm quite literally, so we're not going to let this thing tear us apart," Rogers said about the pandemic.
The experience of surviving and enduring devastation also means New Orleanians know how to support each other.
"When my neighbor can't eat, we're going to figure out how to get food to them, and we're going to make sure everybody has what they need," Rogers said. "We saw this in how schools, community organizations and local restaurants came together to make sure students had access to meals immediately after the onset of the pandemic."
Aside from strong cultural and emotional ties to the city, the Black leaders that BE NOLA supports also have deep personal investments in their schools, Rogers said.
"People are doing everything they can to sustain a place where they put their life's work into, their blood sweat and tears," she said.
A key part of the organization's work is to provide spaces for Black school leaders to connect, build community, and have access to professional development. For Kelly and Rogers, that also involves building on existing strengths of those schools and leaders as well as learning from the larger legacy of Black educational excellence in New Orleans.
"Where's the positive?" Rogers asked. "Where's the Black brilliance that exists? And how can we look at something that is going right and pull from that to address the current issues?"
The leaders are succeeding in engaging parents, particularly at elementary and middle schools, Rogers said. The teachers and principals are also focused on meeting basic human needs. They also have been building coalitions as well as rallying and bargaining for the things they need.
Rogers and Kelly often cite a line from Nikki Giovanni's poem "Nikki-Rosa": "Black love is black wealth." In that spirit, Rogers said she hopes the principals and teachers BE NOLA works with are able to continue to rally for the things they need.
The broader society also needs to listen to and glean knowledge from Black people, Kelly said.
"The changes of the last 15 years of reform in New Orleans have not prioritized the contributions and the brilliance and the particular needs of Black people," Kelly said.
"This question of where we go from here, from my point of view, starts with a curiosity about what we can learn from the Black education tradition in New Orleans and an orientation around listening and figuring out how to come alongside and do the things that our community is saying need to be done."
Embracing Self-Care for More Effective Teachers
Since summer, more schools, districts, and universities have tapped Profound Gentlemen to tackle affinity work.
"Folks are fired up and want to figure out how to make an impact," said Jason Terrell (Charlotte '12), co-founder and executive director of Profound Gentlemen. Schools may not know how to capture that fervor, he said.
Profound Gentlemen launched in 2014 with teacher retention as one of its primary goals. The organization focuses on intersections of race, gender, education, and purpose to help teachers find a sense of passion in their work, Terrell said. "The pandemic has definitely pushed up against that."
Teachers find value in seeing their students' faces and interacting in person. Right now, technology can be a barrier to that engagement, Terrell said. Some teachers are only seeing about 10 percent of their students.
Like their students, teachers are experiencing significant instability in their schedules such as school buildings opening and closing because of the pandemic. "That inconsistency is daunting," Terrell said.
To respond to current needs, Profound Gentlemen has reworked its approach to professional development, getting creative about the types of support offered to teachers such as mental health coaching, music therapy, and gardening.
The organization also ramped up its training, specifically around content, Terrell said. A big challenge now is how to deliver high-quality content in virtual environments.
Many Black teachers are providers not only for their immediate family but their extended family as well, Dubashi said. They already are stretched thin and likely not earning high wages for their work.
"They're also increasing their risk of transmitting COVID to their families when districts make the decision to bring them in person, even if they want to be in person," Dubashi said. "And on top of that, a lot of them are carrying the additional burden of now supporting families who are facing evictions, who are facing food insecurity, who are facing challenges with childcare.
A lot of our Black teachers are carrying that invisible burden, and they won't say anything about it because the other thing that we have been taught is to keep your business in your house." 
That is particularly true for Black women who teach, she said. They "cannot save the world, but we die trying."
Black women in particular, Dubashi said, carry the weight of their community "and will make it look easy, but it costs something, and we don't talk about it because there hasn't always been a space to center Black women's vulnerability and humanity."
"We're too busy advocating for everybody else, and that's just who we are as nurturers and givers."
The sacrifices merit better compensation, she said. "I wonder what it would mean for our Black teacher who carries their family to have more resources to spread around.
I wonder how many evictions that would stop, how many homes would have had food security, how many children would be present because they weren't taking on work to try to be contributors to our household. 
"We're not having that conversation. And I think it's overdue."
For more information on Profound Ladies
For more information on this blog's photo.
Jason has worked in education for over 15 years as a teacher, blogger and community advocate. He speaks and writes primarily about the need to improve education for Black boys, particularly increasing the number of Black male educators in schools. In addition to blogging here at EdLanta, Jason is also a featured writer at Education Post.